10 Best Family-Friendly Safari Destinations in Kenya
Kenya, a land of boundless beauty and diverse landscapes, offers an incredible playground for families seeking unforgettable adventures. From encountering majestic wildlife to immersing in vibrant cultures, this East African gem has something for everyone.
In this extensive blog of 10 Best Family-Friendly Safari Destinations in Kenya, we'll unveil the top 10 family-friendly destinations in Kenya, where kids and adults alike can create lasting memories together.
1. Maasai Mara National Reserve: Wild Encounters and Beyond
The Maasai Mara is a playground of wonder, a place where the iconic Great Migration captivates young and old alike. Witness millions of wildebeest and zebras braving crocodile-filled rivers in search of greener pastures.
Beyond the migration, cultural encounters with the Maasai people add depth to the experience, as families learn about traditional life and crafts. The abundance of family-friendly lodges and camps ensures that comfort is not compromised while being surrounded by untamed wilderness.
2. Nairobi National Park: Where Urban Adventures Meet Wildlife
Kenya's capital, Nairobi, offers a unique blend of urban excitement and wildlife wonders. The Nairobi National Park, just a stone's throw from the city center, is a sanctuary for lions, giraffes, and rhinos against a backdrop of the city skyline.
The Giraffe Centre and David Sheldrick Wildlife Trust provide opportunities for up-close encounters with these gentle giants, making Nairobi an ideal destination for kids to connect with nature.
3. Amboseli National Park: Elephants and Enchanting Landscapes
Amboseli boasts elephants against the stunning backdrop of Mount Kilimanjaro, an awe-inspiring sight that will stay etched in family memories.
Beyond elephants, diverse birdlife and unique ecosystems spark kids' curiosity, offering ample opportunities for educational explorations. Luxury lodges within the park provide family-friendly facilities and immersive experiences that cater to all ages.
4. Tsavo National Park: Majestic "Big Five" and Adventures Galore
Tsavo's expansive landscapes are a realm of excitement for families. Encounter lions, elephants, and the "Big Five" amid the park's rugged terrain.
Exploring lava flows and learning about the park's geological history make for engaging educational activities. Family safaris, guided walks, and starlit storytelling sessions add a touch of enchantment to your stay.
5. Giraffe Centre: A Magical Encounter with Graceful Long necks
With our Nairobi City Tours, you can visit the Giraffe Centre is a heartwarming experience for families. Hand-feed and interact with the endangered Rothschild giraffes, fostering a connection between kids and wildlife. Educational programs provide insights into giraffe conservation and habitat preservation, leaving a lasting impact on young minds.
6. Diani Beach: Coastal Paradise for Relaxation and Exploration
For a blend of relaxation and adventure, Diani Beach offers sun-soaked shores and calm waters perfect for family relaxation. Engage in water sports, snorkeling, and an array of family-friendly beach activities. Nearby, the Shimba Hills National Reserve introduces families to wildlife exploration with its diverse ecosystem.
7. Ol Pejeta Conservancy: Close Encounters with Rhinos and Chimpanzees
Ol Pejeta Conservancy presents a unique opportunity for families to witness rhino conservation in action. Meet the last two northern white rhinos on Earth and learn about ongoing conservation efforts. The Sweetwaters Chimpanzee Sanctuary offers an up-close look at these intelligent primates, fostering a sense of empathy and understanding in young hearts.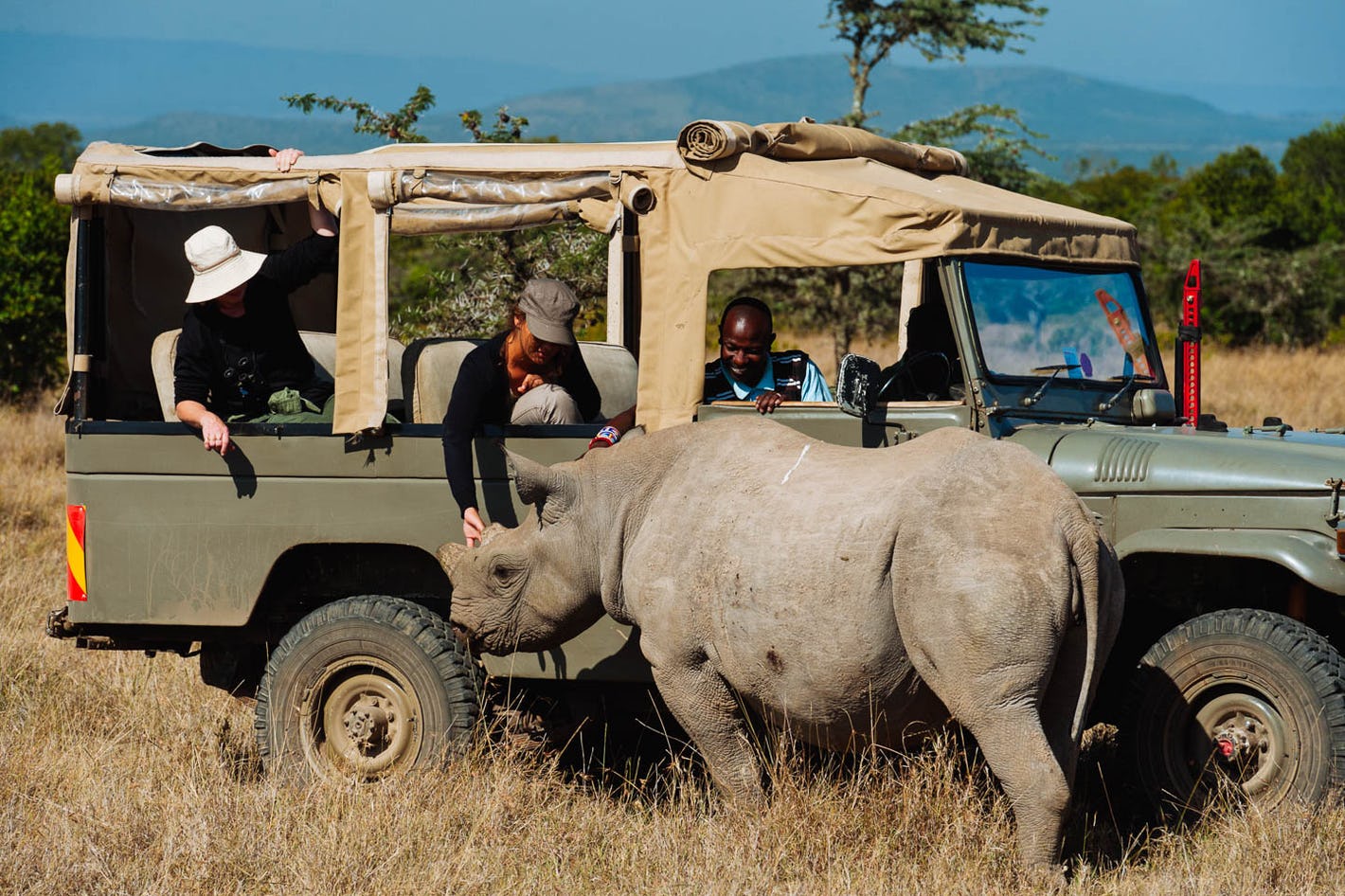 8. Lake Nakuru National Park: Flamingos and Furry Friends
Lake Nakuru National Park, with its pink-hued spectacle of flamingos, is a delight for all ages. Spot rhinos, lions, and other wildlife in this compact and diverse park. Educational game drives and bird-watching opportunities provide young explorers with insights into Kenya's rich biodiversity.
9. Watamu: Marine Marvels and Oceanic Adventures 
Watamu's marine wonders provide an excellent opportunity for families to explore the underwater world. Snorkel and dive in the Watamu Marine National Park's vibrant coral reefs, introducing kids to the magic of marine life.
Turtle rehabilitation centers offer interactive and educational experiences, highlighting the importance of conservation.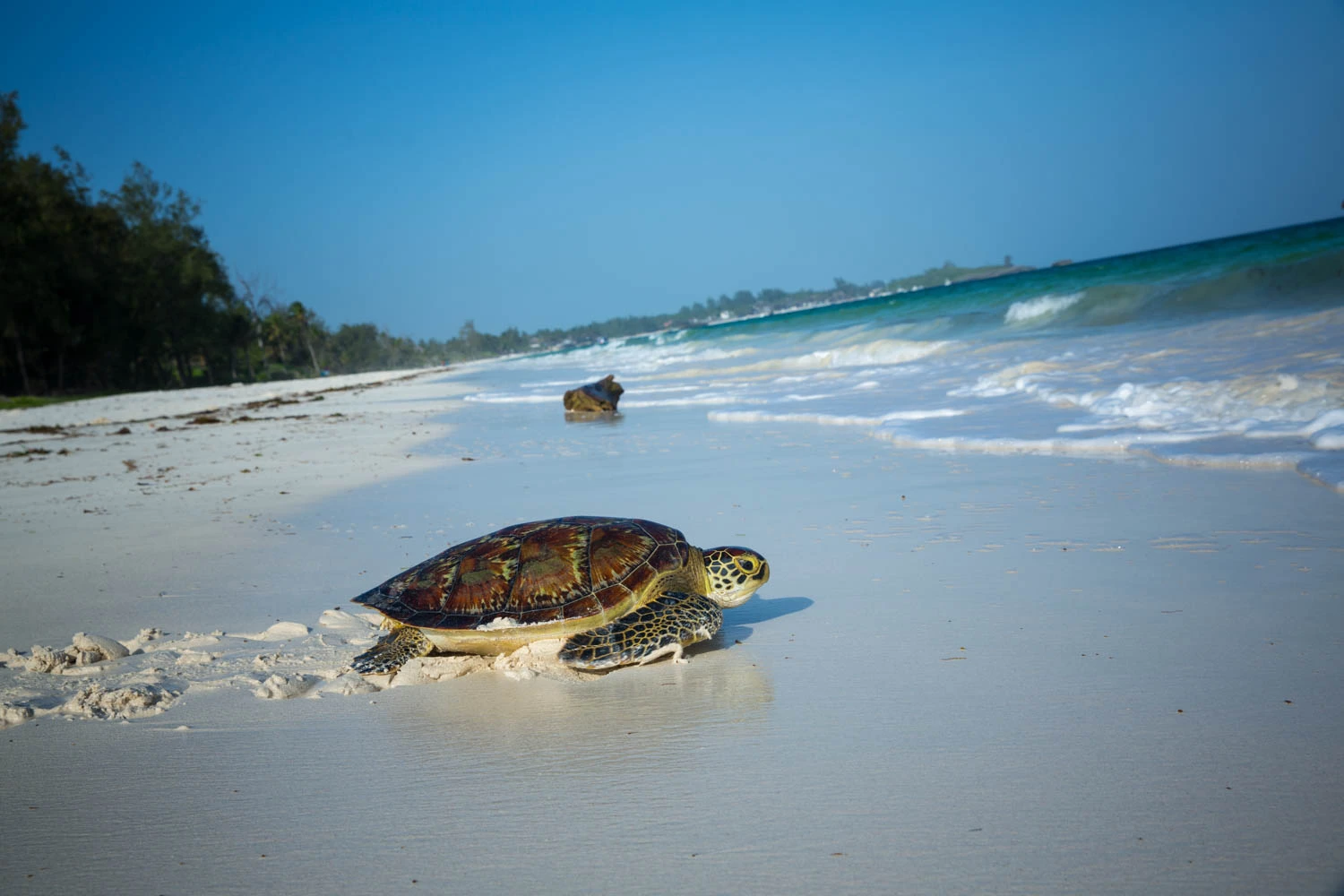 10. Mount Kenya Region: Hiking, Wildlife, and Cultural Immersion
The Mount Kenya region offers a mix of hiking, wildlife encounters, and cultural immersion. Family-friendly hikes in the Mount Kenya National Park reveal diverse flora and fauna, including playful Colobus monkeys.
As families ascend to higher altitudes, breathtaking vistas await, creating lasting memories against a backdrop of Kenya's natural beauty.
Conclusion of 10 Best Family-Friendly Safari Destinations in Kenya
As families embark on the adventure of a lifetime in Kenya, they discover that each destination is a chapter in a magnificent tale of natural wonders and shared experiences. Embarking on some of the best family friendly destinations in Kenya, ensure your family enjoys and interacts with nature, people and wildlife.
Meticulous planning ensures a seamless journey, from witnessing the Great Migration to enjoying gourmet meals under the stars. Let the wilderness awaken your senses, the opulence pamper your soul, and the memories linger in your heart.
Whether you choose the untamed allure of the Maasai Mara or the vibrant cityscape of Nairobi, one thing is certain – a family-friendly expedition in Kenya is an exploration that will etch cherished memories into the hearts of both young and old.
LOOKING FOR AN KENYA SAFARI? GET IN TOUCH WITH US
We will be glad to receive your safari inquiry to plan your next safari in Kenya and Tanzania easily. Our experts are ready to help you design, plan and organize a one-in-a-lifetime Kenya Safari Holiday. Get in touch with us via our Contact Form or send us a short inquiry via WhatsApp.